Motion Master
Academy
Motion Master Academy is a series of online courses and guides focused around animation with Apple's Motion software. Refine your animation skills, get to know all of the secrets and techniques, and learn how to apply them to your own work.
Why Motion?
Motion is a powerful & easy to learn tool by Apple to create amazing animations.
Creating animations is something that can help take your design to a whole new level
With this online course, you will be able to start to put your knowledge into practice right away and immediately create beautiful animations.
I reveal what I had learned in my own work to create work you will be proud of.
We will start with the basic introduction and progress to build more advanced creations.
Join me on this new journey of putting Motion into your creation. 
What you will learn.
Practical knowledge that you can start using in your animation projects right away.
Create a Final Cut Pro Template
What is included
Access to all course videos
1 Year Access to all templates
Access to Slack Channel
Access Weekly Live Q&A
Access to course projects
Be awesome
Templates, Courses & More
Coming soon…
"Deyson is an expert when it comes to Final Cut Pro & Motion and always adds value to the Final Cut community."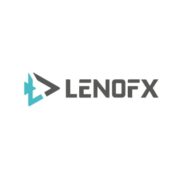 Leno Porto
Founder & CEO at LenoFX.com