Earth Creator
Exclusively for Final Cut Pro
Earth Creator for Apple's Final Cut Pro takes the hassle out of Earth Animations.
In just a few minutes, you can create your own stunning and professional-looking animated video.
"Fantastic new template!"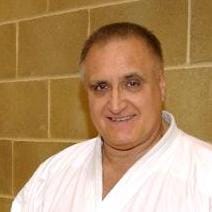 Vince Morris
Video Creator - Entrepreneur
Earth Zoom In
Getting Started
This video will show you how to get started with the Earth Zoom In Title Template inside of Final Cut Pro.
We can find the Earth Zoom In Template inside of the Titles Browser.
Earth Transition
Go from place to place
Show your travels in style with the Earth Location to Location Transition.
Control where you start, where you end, Earth Style, colors and more.
Animation Controls
Take control of your flight
Change the start & target location. Change the direction of the earth and and axis of rotation. Then, control the amount of blur and clouds in the transition.
Plus, there are extra controls to make the flight more dynamic.
Bonus Customization
More control, More Fun
Make this animation yours by by adjusting the large number of controls. Control the amount of clouds and movement, night amount, marker types and much more.
"I bought it. 4 Minutes later I had animated a cool Earth Zoom into New Orleans for my new Documentary: 'A Year In The Pit' "
John M. Woody
"A Year In The Pit" Documentary
Customer Example Video
"I'm a total novice and the application is very easy to learn. Thanks!"
Peadar James O'Conner
Video Creator - Chief Vagabond
Product Description
Earth Creator incorporates a broad range of features that make it a valuable asset for any project including animation, video, presentation design, or even just as a creative outlet.
Whether to show off to friends, impress a client, or share your vacation with the world, Earth Creator is sure to get you noticed. If you are looking for that perfect video for your video creation Earth Creator has you covered. It is perfect for use in education, travel blogs, or anything else where you would need an earth animation!
Gain the upper hand in your video editing game with Earth Creator!
Technical Specifications
Supported Software: Final Cut Pro 10.5
Download Size: 125 MB
Resolutions: 4K Ready
Frame Rate: All Frame Rates